Department of Public Work
/
/
Department of Public Work
Contact:
Timothy Brunswick
Superintendent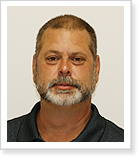 Phone: 845-651-4332
fuzzy1vof@yahoo.com
Water Department:
The Village of Florida Water Department
Address:
28 Meadow Road and 45 Maple Ave.
Florida, NY 10921
Phone: 845-651-4332
Description:
The DPW is comprised of the Highway Department, Sanitation Department, Sewer and Water Distribution.
The Highway Dept. is responsible for keeping our roadways maintained and repaired and snow removal.
The Sanitation Department collects garbage and recyclables.
The Sewer and Water Distribution Dept. is responsible for maintaining the sewer trunk lines and water distribution lines within the Village.