Our Community at Its Best!
The Florida Family Fun Fest is a great example of what a community can do when it works together. Preparations are ongoing year round with the committee working to make every year just a bit better than the year before.
Contact:
James Goodrich
Chairman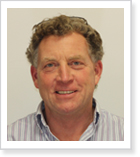 Phone: 845-651-3529
Email: floridafunfest@hotmail.com
The FunFest Committee:
Florida Family Fun Fest Day is an annual communty event held the second Sunday of August.  This committe coordinates all activities for the day.  Volunteers are welcome!
Organizing the 5 K and 2nd Annual 10 K races, providing the FREE rides that make those big smiles, giving local vendors, craftspeople and organizations the opportunity to be seen… require a lot of work! But, when that second Sunday in August comes around, it all becomes worthwhile.
Website: www.floridafamilyfunfest.org
A Memorable Annual Event That Gets Bigger Every Year!